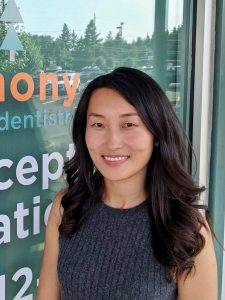 DR. XUE SHIRLEY ZHAO
Pediatric Dentist
Dr. Shirley is a Board Certified Pediatric Dentist and a graduate of Rutgers School of Dental Medicine. She completed her specialty training in Pediatric Dentistry at Brookdale Hospital Medical Center in Brooklyn, NY, while serving as Chief Resident during her final year of residency.
Prior to coming to the Northwest, Dr. Shirley spent the past three years providing dental care to the children of Hawaii, on Maui, Kauai, and The Big Island. She is honored to be in a profession where she gets to connect with her patients and build meaningful relationships.
Dr. Shirley was raised to be bilingual, fluent in Mandarin (Chinese) and English. She is so excited to call the Northwest her home! And looks forward to connecting with our community in fun and creative ways. Outside of the office, she likes to travel and hike.
Despite being serious about fighting cavities, she looks forward to making every child's dental experience positive and enjoyable.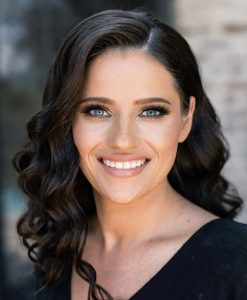 DR. JENNIFER DOLE
Pediatric Dentist
As the daughter of a dentist and granddaughter of a dental lab technician, Dr. Jennifer's exposure and interest in dentistry began at a very young age. She has always been passionate about oral health and has now committed her career to serve the oral health needs of pediatric patients. She is very excited to help your child achieve their optimal oral health, and set them up for a lifetime of "A+" dental visits!
Dr. Jennifer completed her undergraduate studies at the University of California Santa Cruz with a degree in Neuroscience and Behavior. She then completed a Master's degree in Biomedical Science at Barry University. She completed dental school at Midwestern University College of Dental Medicine where she was awarded the AAPD Predoctoral Award for Excellence in Pediatric Dentistry. Dr. Jennifer has traveled to Cusco, Peru, and Grenada with other dental students, where she provided pediatric dental care. While there, she realized that the unique needs of pediatric patients – and the challenges of providing pediatric care- were a worthwhile, rewarding, and meaningful field in which to focus her talents as an oral healthcare provider. Finally, Dr. Jennifer completed a two-year Pediatric Dental Residency at the NYU College of Dental Medicine.
Dr. Jennifer moved to Portland, OR in 2017 with her husband, a general dentist in the North Portland area. They now have a beautiful son named Ezra Alpine. Dr. Jennifer loves to explore and immerse herself in this Pacific Northwest community. When not in the office, you can find her at Mt Hood, eating lots of good food, and experiencing all that her neighborhood has to offer! Come see Dr. Jennifer today!
BAILEY BERTRAND
Practice Manager
Life at the Office
My dental career with Harmony started in 2017 as a dental assistant, which led to lead dental assistant, and starting in September 2020 I transitioned into the role of practice manager. I love working with kiddos and I take pride in developing positive experiences for our patients. The dentist can be a nerve-wracking time but I strive to see each patient leaves with a big smile on their face.
Life at Home
I've always called the Pacific Northwest home and grew up in Sandy, OR. When I'm not working, you'll find me spending time with my adorable son, Grant. In my free time, I love shopping with an iced coffee in hand, spending time with friends and family, exploring new places, and anything related to interior design.
Favorite Quote
A beautiful day begins with a beautiful mindset.